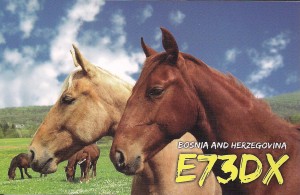 I'll be on family holiday in Bosnia – Herzegovina and Croatia between 16.-30.08.2014
First week we are in Bosnia and I'll be QRV as E73DX.
Second week we are going to Croatia, on Murter Island (IOCA CI-074)
where I'll use my croatian CALL 9A4MX.
QSL is only via DJ2MX.
I hope to meet you on the bands.
73, Mario DJ2MX, 9A4MX, NØMX, E73DX